FREE:
DISCOVERY CALL & FIRM QUOTE From My Kenya Travel…
(does not in any way obligate you or commit you to accept or move forward with My Kenya Travel)

For more information about the discovery call and firm quote process, read below:
Why get a quote?
 Well, that way you will know what a safari tour (based on your selections, criteria and preferences) will cost you through My Kenya Travel tour operators.
It gives you an "all in" price figure for you to consider (excluding flights in and out of Kenya).
Then, if necessary, you can compare the firm quote you get from My Kenya Travel with other tour operators and booking agents.
Why a Discovery Call (before receiving a firm quote from My Kenya Travel)?
First, through the discovery call (with me, Gurmukh Singh) you will gain greater knowledge and clarity on what's best for you (and those you will be travelling with) on a Kenyan Safari.
Secondly, through the discovery call we can explore what will really make a safari "just right" for you – and then…
I can personally craft and customise a day-by-day Safari itinerary just for you
(including details of flights, travel and accommodation etc).
Thirdly, through a discovery call with you — taking into account your likely budget etc — My Kenya Travel can of course give you a realistic and reliable…
Firm Quote For Your Safari Itinerary
Don't worry, there is absolutely no cost to you for the discovery call or the firm quote.
Secondly, a discovery call between us in no way obligates you or commits you to accept any itinerary or firm quote you will get from My Kenya Travel.
 Also, to be clear: you are in no way obligated or committed to using My Kenya Travel to book any part of your Kenya Safari tour for you.
I'm happy to do all the above without cost or obligation to you because it is my both my business and my passion to help people have the best possible experience while on Safari in Kenya.
I was born in Kenya.
I live in Kenya.
I've been in the Kenya travel business for 20+ years.
I have even helped set up safari camps in the bush and know the country intimately.
So… I can tell you things about Safari in Kenya that most tour operators simply cannot; because they've never lived it like I have.
All in all, I take a very personal vested interest in helping people get their safari tour "just right" for them… and…
I'd Love To Be Able To Help You Get Your Kenya Safari "Just Right" For You
I know how difficult it can be to navigate the Safari tour industry.
I know how easy it is to overlook things or be misled by "omission of details" at the booking stage that (only too late) do you realise you wish you'd known about before.
Therefore, I would like to be allowed to make you aware of all the things you should probably know about… before you commit financially to any Safari tour operator or booking agent.
Of course, you may also conclude (like many others have done) that My Kenya Travel are also the tour company you want to book your Safari through.
That is entirely for you to decide though.
And there will never be any pressure from me or anyone at My Kenya Travel to book with us.
In fact, so concerned are we in making sure we are serving you to a greater degree than any other Kenya Safari tour operator out there…
Here Is My Personal Pledge To You:
If at the end of our discovery call together you feel you have not gained some important knowledge or insight that will help make a safari tour in Kenya more of an enjoyable experience for you and your travelling party, just tell me so… and…
My Kenya Travel Will Send You
$100 For Your Trouble (You can even put the $100 toward booking with another Safari tour operator)
Obviously, I cannot afford to give away $100 to everyone I speak with.
And obviously I'd prefer you didn't end up deciding to book through another tour operator — (although I will respect your decision to do so if you feel another tour operator really can provide a better Safari experience for you than My Kenya Travel).
What To Do Now:
If you would like to get a more complete idea of what you can get for your likely budget on a Kenya Safari tour and get a firm quote from My Kenya Travel – the next step is a free, no-obligation discovery call between us (it usually takes around 30 to 40 minutes, although there's no time meter running on my end!).
To take advantage of the free, no-obligation discovery call — I just require you to first submit a few easy-to-answer details.
Really EASY to answer questions.
Takes only about 2-minutes to go through the simple submission process.
Once My Kenya Travel has received your online submission you will be contacted by me within ? hours — just to say "hello" and schedule our discovery call on a convenient day and time for you.
Then the discovery call itself will be very informal and relaxed.
Yet super-valuable to you (insight-wise).
And again – don't worry — you are never in any way obligated or committed to accepting or moving forward with the day-by-day itinerary or firm quote I produce for you.

Hope to speak soon!
Warmest wishes for now,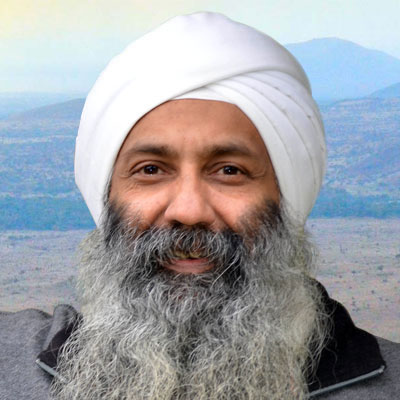 Gurmukh Singh
Owner, My Kenya Travel
Most Memorable Family Holiday
"Kenya was one of our most memorable family holidays, very well enjoyed by everyone including my kids and my mother.
You helped us plan with # of days to enjoy each place that we visited in Kenya, activities that we must do like the balloon safari, identifying the safari camps that will suit us most, basically everything that we would need to enjoy the holiday and make it a memorable one!! Thanks for everything."
– Sumchit Anand
Look No Further
"The best compliment that I can pay you is that we look no further than your help when we book a safari in Kenya. You seem to have covered all bases."
– Phil Beech
A Nostalgic Experience
"Thank you for making my family holidays awesome. Congratulations as you celebrate a decade of making family holidays a nostalgic experience..."
– Angela Munyua
Wonderful Service
"Our nine day trip of Kenya was wonderful because of the quality of service provided by Gurumukh."
– Shiv Mantri
Transformed the Way My Family and I Travel
"I have been using Gurmukh as my preferred travel agent for about 5 years now and I have to say, it has transformed the way my family and I travel.
Gurmukh is very professional and always available. He gives me great information and is so open and honest. We clicked instantly and I really enjoy planning my trips with him."
– Nelly Kendi
A Different Adventure Each Time
"Gurmukh at My Kenya Travel has arranged all our safaris and beach holidays to Mombasa since 2010. He knows what safari camps are best suited for the type of experiences we are looking for. As our kids grew up, he would tailor our safari so we could always have a different adventure each time. We're looking forward to returning to Kenya soon for another Mara safari."
– Azra Pardhan
Amazed With the Quality Service
"I had my entire safari itinerary worked out as requested and was amazed with the quality service."
– Riaz Khan
Absolutely Top Notch
"I must say that I am super satisfied with the service I received from My Kenya Travel. I used them for two different adventures when I was i Nairobi for a period of two weeks. First a day in Nairobi including Nairobi national park, Elephant orphanage and Giraffe sanctuary. Then I went on a three day safari in Masai Mara staying at Ilkeliani camp. Both these adventures were absolutely top notch."
– Peter Nilsson