About Gurmukh Singh
(Owner of My Kenya Travel)

Hello, it's Gurmukh here…
I don't know about you – but any time I deal with a company I like to know a bit about the people I'm dealing with.
I like to deal with people; not just faceless businesses.
Maybe you're the same.
Especially since a safari tour booking company is only as good as the people behind it.
Yes, it's the people you deal with (within a company) that will determine (in large part) the quality of any safari tour experience you choose to embark upon.
So, the first thing I'd like you to know is this:
Any time you deal with My Kenya Travel you deal directly with me (Gurmukh Singh).
Here's what I look like (so you know who you'll be talking to if we speak together):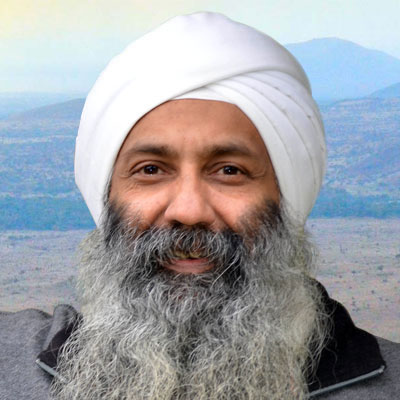 Here's a side view of me (my best side, LOL!) with my favourite "safari camera":
I'm 3rd generation Kenyan Asian.
I was born-and-bred in Kenya.
Both my parents were also born-and-bred in Kenya… and my maternal and paternal grandparents emigrated to East Africa in the late 1800's.
So, you could say Kenya is in my blood. It's my home. It's always been my home. And I love the country.
Since childhood I went to local schools here in Kenya.
I made local friends.
I hung around local people — so it's second nature for me to converse and engage with plain street folks, rural locals, and nomadic tribesmen.
In fact, the honey we consume at home is sourced from a Nomadic dorobo Clansman (Sammy is his Anglicised name!). I met "Sammy" over ten years ago while putting up a camp in the Maasai Mara.
(If you like I'll give you a jar of the locally sourced honey if you come over to Kenya — it's really delicious! Maybe you'll get to meet "Sammy" too).
In my teenage years I was fortunate to camp, with an uncle, in what can only be called an "old-style" fashion.
That "old-style" adventure in the Kenya safari forever left an indelible mark on me — especially as we camped in the foothills of Mount Kilimanjaro.
Let me tell you…
Bathing in clear mountain spring streams while the local Maasai tribesmen grazed cattle a few feet away was an experience I just cannot put into words…
It's an experience that will live with me forever.
And I guess you could say it's that experience that kindled the "safari spirit" in me.
Speaking of which, up to last year I was staying in the middle of tea farm at an elevation of 2,100M.
(That's 5 and a half times the height of the Empire State Building!)
Wow… the air at that elevation is sooo fresh.
And on a clear day the unrestricted views from that tea farm allow you to see the peaks of the tallest mountain in Africa, Kilimanjaro, some 250KM away!
(To give you an idea of how "clean" the air is and how unrestricted the views are — if you drove 250KM at 80 mph it would take you about 3 hours and 20 minutes!). 
I got some great photos of Mount Kilimanjaro from the front porch of that tea farm with my trusty 600M lens! Take a look at the photo I took…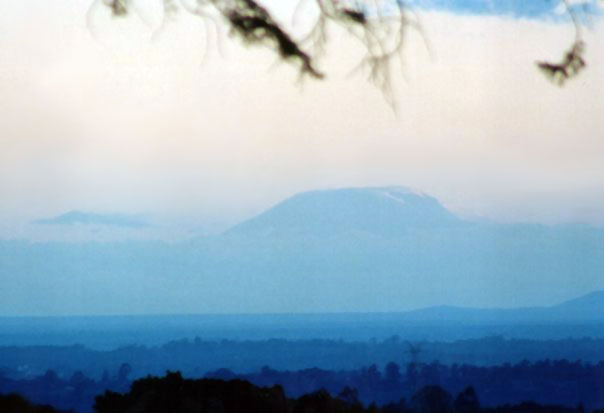 Talking of photography…
Being a safari expert… photography and bird watching go hand-in-hand for me…
I've photographed a modest 250+ bird species (out of about 1,500 different species in Kenya).
I'm not saying my photography is fantastic… LOL!  
But I do have amazing memories attached to the photography I've taken as I've travelled the breadth of Kenya.
Before, setting up My Kenya Travel (my boutique booking company for all-things-safari in Kenya) I spent about 7 years working for other Safari companies in various capacities.
Suffice to say, I know the Safari business intimately.
In fact, my last employed position was with a high-end luxury safari destination company, which proved to be extremely insightful for me.
In another of my jobs I was also the radio controller on the High Frequency (HF) base radio — giving me the chance to listen-in on the game drivers banter… which was a real treat and fun!
So, all in all, I know Kenya.
I know all about the Safari business (from the budget-end right the way up to the bespoke luxury-end).
Now, through my own boutique safari booking company My Kenya Travel – I feel I'm in a unique position (with rather unique experience) to provide you with all the things that will give you…
…a unique, AUTHENTIC, eco-friendly and
one-of-a-kind safari experience in Kenya.
A safari experience that you, your loved ones, your friends and family will cherish forever.
In that vein, when you deal with My Kenya Travel (in any capacity — even if you don't end up booking through My Kenya Travel) you always get to communicate and converse personally with me.
You can think of me as your trusted and dependable "man on the ground in the Kenya safari." Someone extremely knowledgeable about the safari region that you can call upon at any time.
(You're not going to deal with just any travel consultant or someone sitting in an office somewhere who can't give you a straight, trustworthy answer).
With me, you'll always be dealing with someone who is committed to you having the very best — most authentic — safari experience possible.
It's all about the one-on-one service and assistance I love to provide every step of the way (even while you're here on safari — making sure everything, even the little things, are to your liking).
I really hope we get to connect and speak in person soon (and hey, don't worry, my English is really good too:-))
So, until we get to speak, my very best wishes to you…
From… your "man on the ground in the Kenya safari"!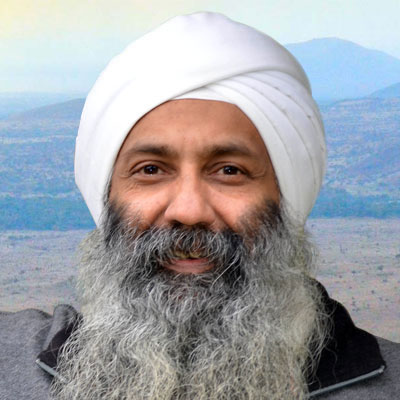 Gurmukh Singh, Your Host
My Kenya Travel

Our passion is to create a personalised, magical and treasured experience for all our clients.
We are honoured that you'd give us the opportunity to deliver a Safari experience that is guaranteed to thrill and delight.
We believe that a Safari is, hands down, one of the best ways to experience the magnificence of Africa and her abundant wildlife, her hospitable & friendly people and her stunning landscape – un-staged, un-spoiled, seemingly un-touched!
Sadly, the average African Safari has become commoditised – impersonal and mass market oriented.  This is not unlike many other popular travel destinations around the world.
Which is why we decided to create something different.
We are a company guided by a core fundamental principle of "crafting and delivering the very best experience and value we can for each and every one of our clients."
This has become our mission at My Kenya Travel.
And that's why we're not interested in being just another Safari company. Because when you book a safari through our services, you're not just another tourist packed into a routine schedule; you're our special guest. And every good host welcomes their guest and personally ensures they are looked after in every way and that their experience is the best it could possibly be!
It motivates us to be able to create an unparalleled Safari experience for you – from the initial planning stage of your Safari all the way to saying Kwaheri Ya Kuonana (Goodbye until we meet again) when you return home.
It is hugely rewarding for us to see how many of our clients have such a wonderful time that they not only share their stories with us months and years later, but that they want to come back … soon.
But, the most gratifying part is knowing that each time we personally deliver the best value and experience we can for our clients, they may not remember exactly what we did, or what we said …  but they always remember how we made them feel!
When we're not noticed, that's when we can say we're making a real difference!
We can't wait to welcome you to Kenya.
Here's My Personal Pledge To You!

Dear Friend,
As the owner of My Kenya Travel, you have my personal commitment and guarantee that my team and I will do everything we can to look after you and make this the most memorable and enjoyable Safari experience you could imagine.
When you choose My Kenya Travel, you'll not only get to experience the thrill of being on Safari and seeing abundant game, but you'll also get the reassurance of knowing you'll be given that extra thoughtfulness and care on your trip.
In other words, we make you our #1 PRIORITY!
We get it. You want this to be a unique, one-of-kind experience. Something you, your loved ones, your friends and family can cherish forever.
You want to experience the true Magic of Africa. You want the authentic safari experience where nature is guaranteed to thrill and perform for you in all its wonderful and wild glory.
That's why at My Kenya Travel, we aim to do things differently.
You're not going to deal with just any travel consultant or safari expert. You'll be dealing with me directly.
I am going to take the time to get to know you, so my team and I can plan the perfect safari for you. Our goal is to provide you the best value, enjoyment, and an immersive experience for a lifetime of treasured memories.
We know Kenya, we know Africa, and we know how to experience a Safari the best way – whether you're looking for a luxurious experience or an adventurous one (or both), we can create the perfect Safari for you.
That's why we stand behind every Safari experience we offer.
If there's anything (and I mean anything) you're not happy with while enjoying your Safari experience, we'll do whatever we can to make things right – Guaranteed!
I look forward to connecting with you and the opportunity to earn your friendship, trust, and to demonstrate how you'll have the best Safari experience – beyond your wildest imagination!
Sincerely,

Gurmukh Singh
Owner, My Kenya Travel
Most Memorable Family Holiday
"Kenya was one of our most memorable family holidays, very well enjoyed by everyone including my kids and my mother.
You helped us plan with # of days to enjoy each place that we visited in Kenya, activities that we must do like the balloon safari, identifying the safari camps that will suit us most, basically everything that we would need to enjoy the holiday and make it a memorable one!! Thanks for everything."
– Sumchit Anand
Look No Further
"The best compliment that I can pay you is that we look no further than your help when we book a safari in Kenya. You seem to have covered all bases."
– Phil Beech
A Nostalgic Experience
"Thank you for making my family holidays awesome. Congratulations as you celebrate a decade of making family holidays a nostalgic experience..."
– Angela Munyua
Transformed the Way My Family and I Travel
"I have been using Gurmukh as my preferred travel agent for about 5 years now and I have to say, it has transformed the way my family and I travel.
Gurmukh is very professional and always available. He gives me great information and is so open and honest. We clicked instantly and I really enjoy planning my trips with him."
– Nelly Kendi